Waterfront Properties of Maine is located near the village of Union which is in just about the geographical center of the Midcoast region, being a hub from which the spokes extend out to the communities around the coast – to Damariscotta, Waldoboro, Thomaston, Rockland, Rockport, Camden and Belfast. Union is also surrounded by many lakes and rivers, all of which lends itself to our specialty: being "buyer's brokers" for those seeking to buy any type of waterfront property anywhere in Maine.
If you are in the area, please feel welcome to stop by for a visit. There is usually a pot of coffee brewing and, in chilly weather, a cozy fire burning in the fireplace.
Address:
Waterfront Properties of Maine
1341 Appleton Road
Union, ME 04862
Phone:
Local: (207) 785-2203
Toll-Free: (800) 808-5974
I so enjoy your website – it's so well done, incredibly informative and thorough. Thank you for providing such a nice resource
Thank you for the listings. Have I mentioned that I LOVE your site? What a great tool for potential buyers looking to move to Maine, You provide a great service.
I googled "lakefront property for sale in Maine". Your site has good, clear, truthful information about living in Maine. I speak as one from "away" who has been here 22 years
Very informative newsletter. Please keep them coming. Yes, I'm still looking to retire on the Maine seacoast.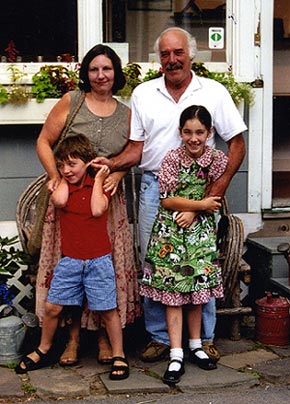 Les Taylor
Les Taylor has been a real estate broker since 1983. For l7 of those 32 years, he was a broker in the Napa Valley wine country north of San Francisco, co-founding Beck & Taylor Realty, which is still in business there today.
Les's wife, Sallie, attended college in Maine. After spending several vacations in Maine they decided to move here, along with their children, Samantha and Michael, for a one-year experiment in the summer of 2000. Discovering that the sign at the border "Maine: The Way Life Should Be" is more than just a slogan, it seems the experiment has become permanent.
Les loves the ocean, wooden boats and sailing. Being taken with Maine's coast and lakes, he decided to specialize in waterfront property, developing this website to assist Buyers and Sellers of this particular category of real estate.
He also fulfilled a long-time dream…of owning a Friendship Sloop; the original lobstering boat used by Maine fishermen in the late 1800's and early 1900's, before the era of internal combustion engines. These small, classic fishing vessels uniquely combine beauty with sailing ability for the challenging coast of Maine.
Here's how to contact Les:
Phone: (207) 785-2203
Email: les@WaterfrontPropertiesOfMaine.com
First of all, thank you so much for your patience, professionalism and help in our search for a living space where we can "escape" to, now that our children are away from the nest…
Greetings from a very satisfied customer! My husband & I were just up to our camp on Green Lake. The wall was taken out and has opened up the room nicely. We are so happy to have our place. I want you to know I am grateful and thankful you were my agent. Please let me know if you are ever in the area so you can see the camp and our renovations.
Thanks for the gift box. And you are very welcome for the business. Professional help from all aspects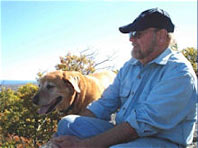 ERIK AMUNDSEN
Erik started in the real estate business 10 years ago when he moved to Maine. His background in Connecticut had first been as an engineer, and then he took over the family boat business. They owned and operated a boatyard and marine supply store, plus a full service marina.
During this period Erik took vacations to the family summer place on a small island off the coast of Port Clyde in the Midcoast area of Maine.
When he decided to retire from the boat business, he chose Maine and purchased a 1777 farmhouse on Seven Tree Pond near Union, Maine. This pond is part of the Saint Georges river system that empties into the Atlantic 10 miles downstream near the town of Thomaston, which provides Erik with some challenging kayaking trips.
After two years of renovation, he moved into his farmhouse and the following year started a small vineyard, where he plans to produce some great Maine wines.
Erik enjoys the seasons of Maine and in particular the Midcoast area, where the weather is moderated by the ocean, and also provides a vibrant mixture of artists, writers and small farms producing organic produce. Erik also enjoys introducing people to Maine and takes care to match up clients with their wants.
Here's how to contact Erik:
Phone: (207) 542-1404
Email: erik1am@aol.com