Waterfront Properties of Maine has teamed with Cruisecertificates4Two, a leading provider of travel and cruise programs, to give our successful Buyer clients a vacation for two on a great selection of Cruise Lines, Ports of Departure and Destinations… at close of escrow.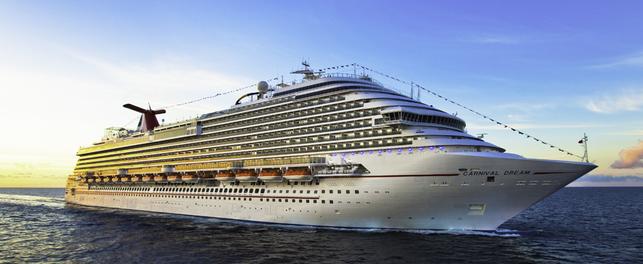 All CruiseCertificates4Two include:
STATEROOM FOR TWO
ALL ON BOARD GOURMET MEALS & SNACKS
24 HOUR FREE ROOM SERVICE
EXCITING SHOWS AND ENTERTAINMENT
INTERNATIONAL EXOTIC PORTS TO VISIT
DOZENS OF DAILY SHIPBOARD ACTIVITIES
Not included: airfare, port taxes, service fees and personal expenses.
CRUISE INFORMATION
For those of us who have been on a cruise, we know what they are like: exciting destinations, lots
of activities, delicious food and new friends. For those who have never been on a cruise, it's a
whole new world. A wonderful vacation awaits! So, what can your you expect?
The Stateroom:
A large beautiful interior stateroom*
Complimentary 24-hour stateroom service
Upgrade to an oceanview, balcony or suite stateroom, subject to availability.
Unpack only once aboard a luxurious floating resort dedicated to your client's total satisfaction.
The Food:
Gourmet dining every night in a 5 star dining room, plus late night buffets.
Casual dining available in numerous cafes, restaurants, buffets and a 24-hour pizzeria.
Many menu items offering healthy selections…low in calories, fat, sodium and cholesterol.
Complimentary 24 Hour Stateroom Service for meals, snacks and deserts.
Cuisine and desserts expertly prepared by world-class chefs.
Friendly and professional dining staff with impeccable service!
The Entertainment:
Welcome Aboard Party
Wide range of entertainment – including different Las Vegas/Broadway style shows nightly in a
magnificent theatre.
Single's Cocktail Party.
Full casino, including slots, blackjack, craps, Wheel of Fortune, Roulette and Caribbean Stud
Poker.
Dozens of exciting shipboard activities to choose from everyday.
First-run movies shown daily.
Lounges, Discos, Nightclubs and Piano Bars…Comedians to make you laugh or dance the night
away!
Internet Center, Card & Game Rooms.
Bingo Extravaganza – You could win big…BINGO!
The Relaxation and Destinations:
Pampering Service from a dedicated staff
Spa programs – state-of- the-art fitness center, aerobic classes, jogging on deck, sauna/steam
room, massage, facial, hairstyling, pedicure, and other services. (Select services require a fee)
Use of all shipboard facilities:
Supervised year-round kid's program. (For young cruisers 2-17).
Choice of luxury pools and Whirlpools, including a children's wading pool.
Onboard boutiques and duty free shops.
Libraries and Observatories and plenty of quiet places to read a book, enjoy majestic views, relax
and reflect on life.
Briefings on each port of call with plenty of time to shop, swim, sunbathe, snorkel through
breathtaking lagoons & coral reefs, go horseback riding, bicycling sail/windsurf, sport fishing,
visit pirate hideouts, and even climb rocks or a waterfall.
White beaches, magnificent sunsets, star-filled nights, crystal clear waters brimming with
beautiful colored fish, browse shops and dine at cafes, stroll pristine beaches, tour ancient ruins,
listen to music in the open marketplace and take in the ambiance of international cities.
Stress-free days from the business of life…free from cares, responsibilities, chores, deadlines,
ringing phones, beepers, traffic jams, rushed lunches, or demanding voices.
FREQUENTLY ASKED QUESTIONS
Q: What's included in the cruise?
A: Each Cruise Certificate entitles you and your spouse, or guest, to a 5 Day/4 Night cruise to
Mexico, the Bahamas, or the Western Caribbean aboard a Super-Liner Luxury Cruise Ship. Your
vacation includes a beautiful interior stateroom (based on double occupancy), all onboard
gourmet meals, buffets and snacks, 24 hour complimentary room service, dozens of exciting
daily shipboard activities, a wide range of nightly entertainment, first run movies, and fabulous
ports to visit and shop.
Q: How long is the Cruise Certificate good for?
A: You will have 18 months from the issue date to book and complete their cruise.
Q: Are there many sailing dates to choose from, or just a handful?
A: You will be able to choose from a large selection of itineraries, from many ports of departure.
We desire to give each cruiser a great selection of cruises and itineraries to meet each person's
unique travel needs.
Q: What kind of accommodations do you get?
A: You get a beautiful interior stateroom aboard a luxury cruise ship, comparable to a 4-5 star
hotel. The inside stateroom, although not as large as traditional rooms on land, are tastefully decorated, and include amenities such as 24-hour complimentary stateroom service and a
pampering staff to make your stay comfortable and enjoyable.
Q: Can you get a nicer stateroom?
A: Yes. Cruisers can upgrade to a higher deck, an outside stateroom with an ocean view, an
outside stateroom with a balcony, a family cabin or a suite. There will be an additional upgrade
fee to cover the cost difference, based upon the port of departure, travel dates, and the cruise
ship and ports selected. All upgrades are subject to availability.
Q: Can you take a longer cruise and pay the difference?
A: Yes. A cruise certificate can be extended up to an 8 Day/7 Night cruise vacation, at our special
group rates. Any extended cruise is subject to availability based on port of departure, travel
dates, the cruise ship and ports selected, and room allocations.
Q: What ports are available?
A: Los Angeles, Miami, Canaveral, New Orleans and Galveston. We also offer cruises from many
seasonal ports. Ports of departure are based upon specific cruise ships, itineraries and travel
dates, and are subject to availability.
Q: What if you want to bring your kids or another couple?
A: You can bring additional cruise guests and will receive our special group rate pricing. Kids or
guests in the same stateroom are usually at a significantly discounted rate. We will always do
our best to book additional guests on the same deck, and even arrange for them to have the same
table for dining reservations.
Q: Is there a kids program offered?
A: Yes. For kids of all ages, and for no additional fee, young cruisers will spend time with
qualified counselors and cruise staff. Under their experienced supervision, kids will enjoy
games, activities, crafts, movies, parties, contests, great kid's meals, desserts, and much more!
Q: How should you pack for the cruise?
A: Cruise travel is like vacationing at other resorts. You should plan to go casual during the day.
Dress code for the evening ranges from a dark suit or formal attire, to a sport coat and tie, to
casual resort wear. You can plan on one evening to get dressed up. Shorts and T-shirts are not
allowed into the main dining room during dinner.
Q: What if you are on a special diet…can you get healthier meals?
A: No problem. All cruise lines offer guests with dietary restrictions a wide range of healthy
choices. You would simply notify the Cruise Coordinator of their needs when booking, and then
sit back, relax, and enjoy great meals!
Q: Can you celebrate a "special occasion"?
A: Absolutely. Special packages are available for all occasions, including such things as flowers,pictures, decorating staterooms, fruit & cheese trays, wine and champagne, chocolates, even baking them a cake. You just need to let your cruise coordinator know about the occasion so they can assist you in making it "special."
Q: What other costs are you responsible for?
A: Cruise Certificate recipients are responsible for port charges, taxes, customs and
fulfillment fees. In addition, you are responsible for transportation to and from the port,
gratuities, bar beverages, gambling, selected spa services, personal expenses and shore
excursions.
Q: What if you need to cancel or reschedule your cruise?
A: Once your cruise travel is booked, any changes or cancellations are subject to an
administration fee or cancellation fee. These fees may vary depending upon the number of day's
prior to travel, when the changes or cancellation takes place. Cruise insurance is available to
protect travelers for medical emergencies and trip cancellation loss. Insurance is recommended
and can be purchased at the time of booking your cruise, and is subject to the terms and
conditions of the policy.
Q: Are there Medical Services on board the ship?
A: Yes. Should anyone require medical attention while onboard, the infirmary staff is available
24 hours per day. There will be a customary charge for medical assistance, if needed.
Q: What about needing a passport?
A: Proper travel documents are required throughout the cruise, and is the responsibility of the
guest. Any guest traveling without proper documentation will not be allowed to board the ship
and no refund of the cruise passage will be given. Please Log on to www.travel.state.gov for
passport requirements.
Here's how to contact us

Address:



Phone:

Local:
Toll-Free:

Email:


Websites:


www.OceanfrontPropertiesOfMaine.com

Some client comments:


OUR BROKERS:
Here's how to contact Les:


Some client comments:


---
Here's how to contact Erik:

---
Here's how to contact Jane:


---